It's Not Just About the House!
"I realized early in my real estate career that there is more to helping buyers and sellers than locating or marketing a house. My approach has always been on a personal level. There are many reasons people buy or sell homes. It's my job to understand the motivation behind it all and put my best efforts forward to assist you. If you are looking for personal attention, I am here to help you with your adventures, hopes and dreams. It's not Just About the House!"
Susan is a seasoned Residential Sales Agent with 17 years in the industry. Having started her real estate career in a small, family agency that allowed her to learn all aspects of real estate, she has spent the past 11 years working in the Boston and Winthrop markets.
Susan credits her success to her attention to details and client needs with an expertise in assisting Sellers and Buyers. From the initial meeting to the finalization of the sale and beyond, Susan strives to make home buying or selling a seamless event.
Susan resides just North of Boston in Winthrop. A married mother of two beautiful daughter's and dog mom to one amazing Dalmatian, she enjoys spending time with her family and friends, traveling, walking the seashores of Winthrop, cooking with her daughter Maggie, trying new restaurants and a good book.
Awards & Designations
ABR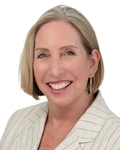 Susan Doig
Realtor